PIONEERS OF BEER PONG
Some call it Beer Pong, we used to call it Beirut. No matter what you call it, Beer Pong is a sport where legends are born one cup at a time —and chances are, its been one of our cups. Since 2001, we've been elevating and growing the sport of Beer Pong by creating original products that have often been imitated but never duplicated.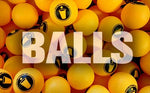 SUPERIOR PLAYABILITY
The TRU-ARC Series are the official seamless 40mm balls of Beer Pong – designed exclusively for superior control and a smooth arc.
Get Balls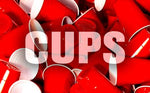 SUPERIOR QUALITY
Weak cups make for weak games. Our cups are proudly made in USA with the highest quality and construction of any party cup around. Period.
Get Cups
GET PONG WHOLESALE
Your customers are playing it, so why aren't you selling it? Get Pong is the number one source and manufacturer of the best-selling beer pong products on the planet!

Let us work with you to pick the right merchandise for your customers.
Get Started
OH YEAH, WE ALSO WROTE THE BOOK OF BEER PONG